Rocky
Rocky, or by his show name, Rocky Horror, was born on Halloween on a farm in Devon with his Mum and Grandma. He was one of 8 puppies.
He is a pedigree yellow Labrador.
The eldest and fatest of all of the pups he had a tiny curl on top of his head and was undeniably cute. As he was chased around the barn by his littermates I instantly feel in love with him. He was the puppy for me.
Rockys curl grew to a full thrung curly coat that requires a regular brush and he is a real throw back to a traditional Labrador.
Rocky is hand signalled trained, can sit, lay down, roll over, speak, wait, play dead and has been gun dog trained. He will heal on and off the lead and is recall trained.
Rocky's love, after his family of course, is food (he is a Labrador after all), a ball or stick, he has to please you by bringing you something and water. Rocky is a keen swimmer wherever there is water to be found he will be in it. He was also my great running companion.
Whilst I have been so lucky to have such a wonderful dog that has brought me so much joy and receives so many compliments when out and about like everyone we have had our moments. Getting up three times in a night to let him out whilst training him was gruelling, chewing through my brand new shoes, emptying multiple bins, jumping up at the side eating a chocolate cake and of course the time he cut his leg on a broken bottle.
He is now turning 10 this year and arthritis has started to kick in. Ball throwing and stick throwing is now a no no despite what his adorable face may say. He attends hydrotherapy to keep it in check.
Indie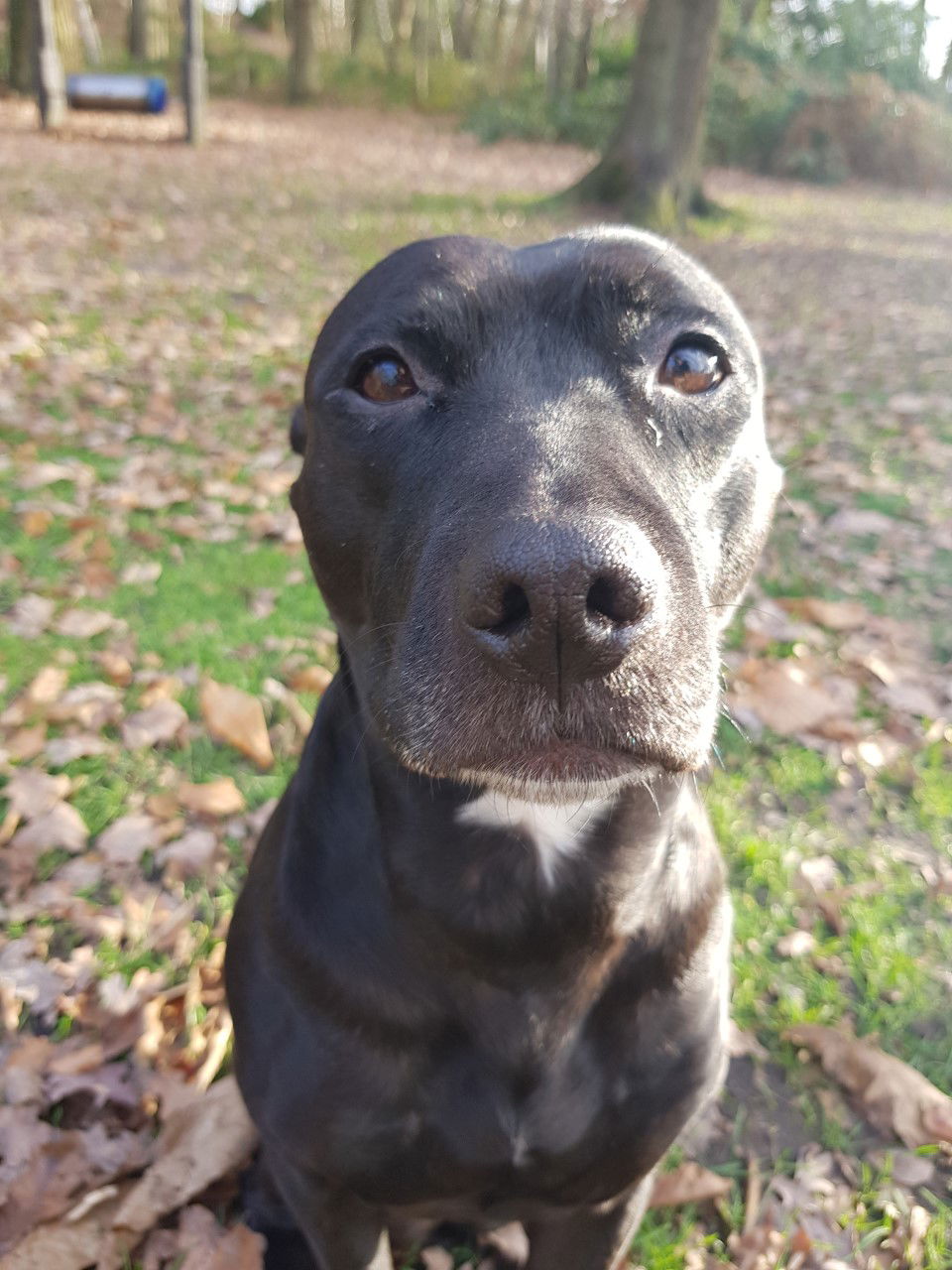 Indie was a one year old rescue (one of many staffy crosses just waiting for her second chance) who immediately melted my heart with Rocky falling in love when they first meet too.
She has been a challenge as she suffers from severe separation anxiety brought on from being abandoned in a flat in West London. I have spent so much time working with her and she has come on leaps and bounds from the young scared dog she once was. In the process she has caused all sorts of mischief and has become known as the Houdini of the dog world!
Indie has been trained to sit, stay, speak, roll over and she heals on the lead beautifully. She has great recall too
Indie loves sunbathing, going to cafes, pubs, food and the petshop. Generally being around people. She also thinks she is the Queen and enjoys young dogs adoring her licking her chops and submitting to her! She is a mother hen and loves little puppies.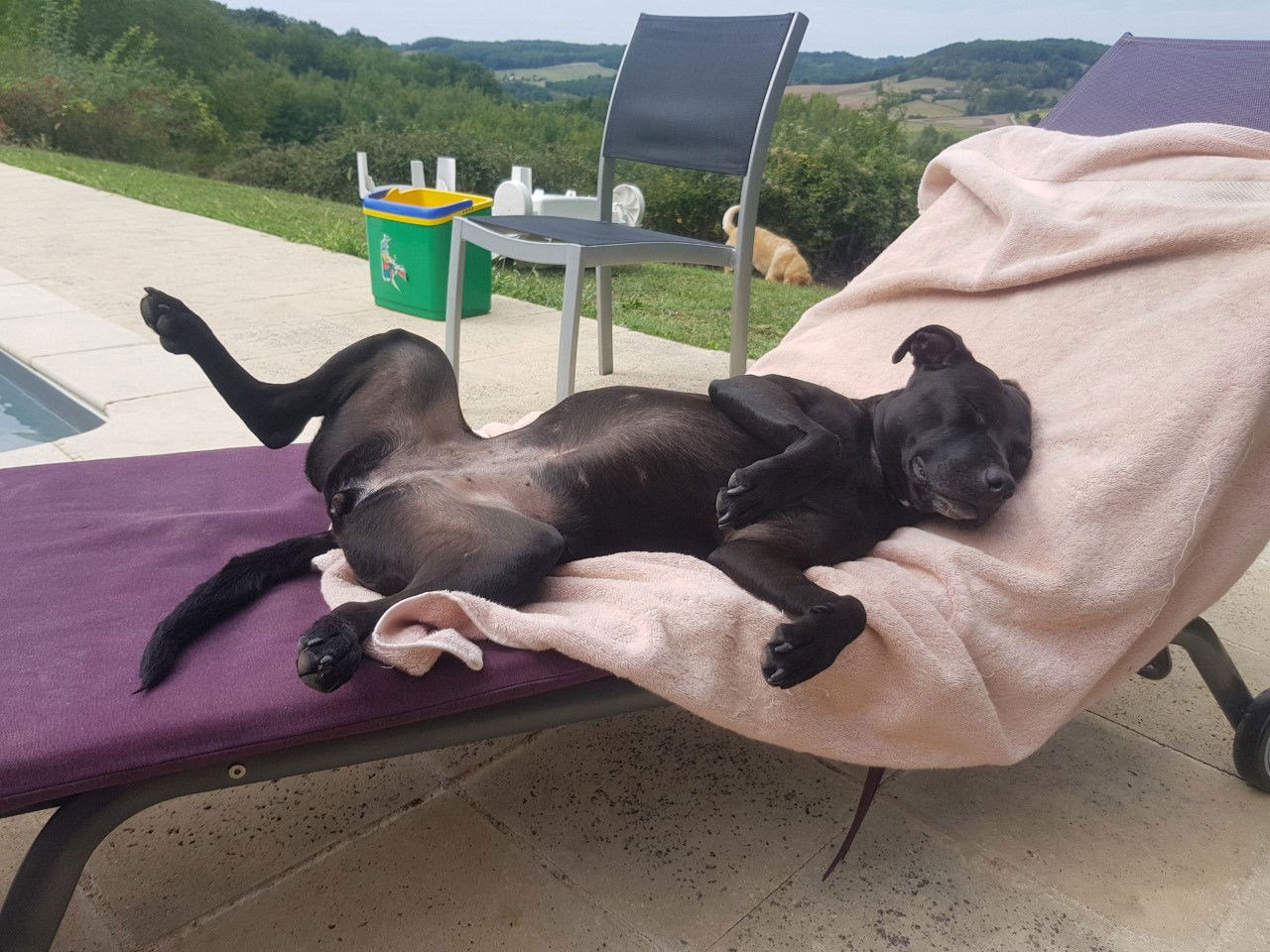 Ash
After begging my Dad (who is highly allergic to dogs) for years he finally caved in and let us have Ash. I walked her every day after school and college. I also took her to work with me when I could too. She passed away two years ago and we buried her in my parents garden. She was a very special dog who always listened to mine and my siblings teenage problems. She absolutely loved socialising with other dogs and Rocky and Indie adored her.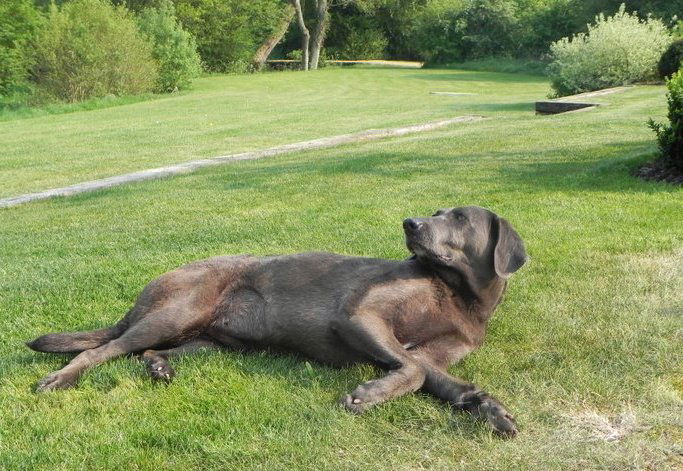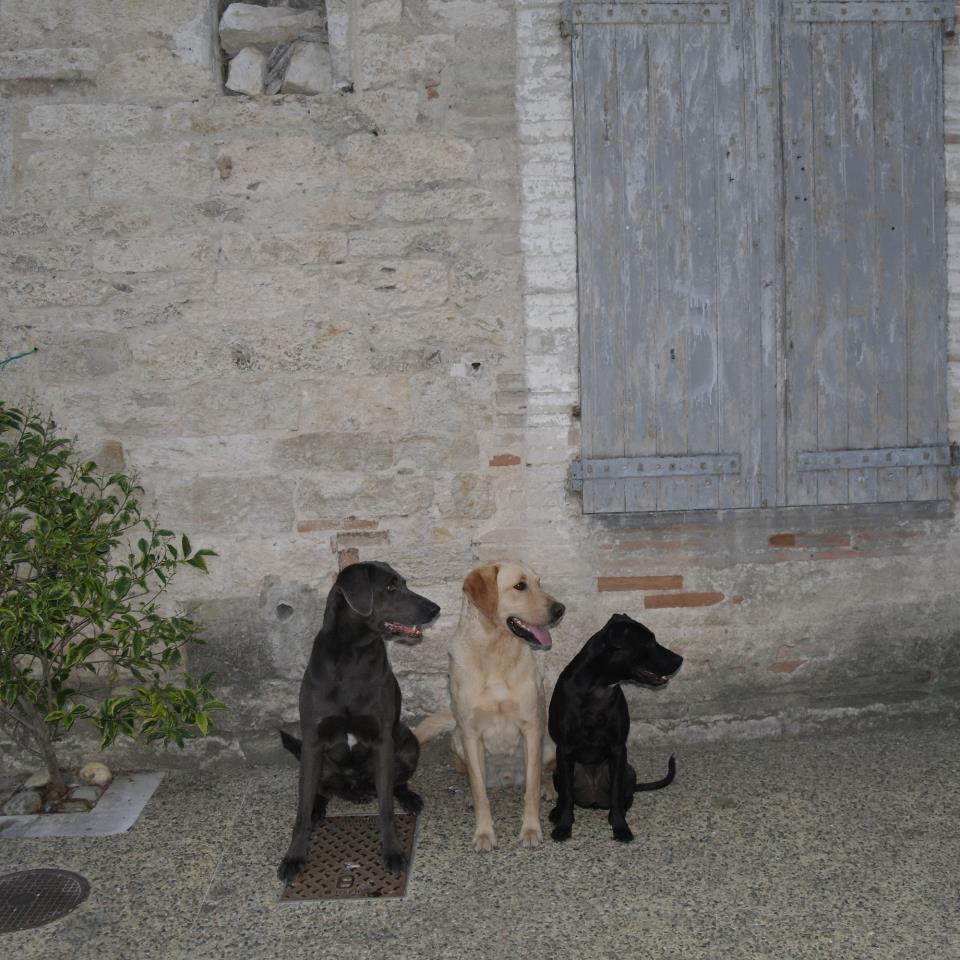 Reuben & Marnie
My parents now have two young ridgebacks who absolutely love socialising and playing. They are lucky to live with my mum and dad who are both at home most of the time and have a huge garden that backs onto fields upon fields.